Overflow Kids
Studies show that most people make a faith commitment between the ages of four and fourteen. With so many activities competing for your child's time, we take very seriously our windows of opportunity to help your child learn about God and begin their journey as young disciples. Knowing that we have only a few precious years to set a spiritual foundation for your child, we want to make every moment count! The discipleship journey for children at St. Andrews is amplified with Children's Worship on Sunday mornings. The Current - our Wednesday night program, enhances and reinforces basic truths learned on Sunday Mornings.
During this season of COVID-19, we have made some changes to our Elementary Group. Sunday morning Kid's Worship no longer requires masks, but we're encouraging them as well as continuing social distancing.
Please email Richard Mathews, richardmathews@sapcd.org, if you have any questions regarding Covid procedures.
Sundays: Kids' Worship, 9:30-10:30am in Room 10
Wednesdays: The Current, 6:30-8:00pm in Room 10
Please contact our Director of Student Ministries, Richard Mathews: richardmathew@sapcd.org for more information.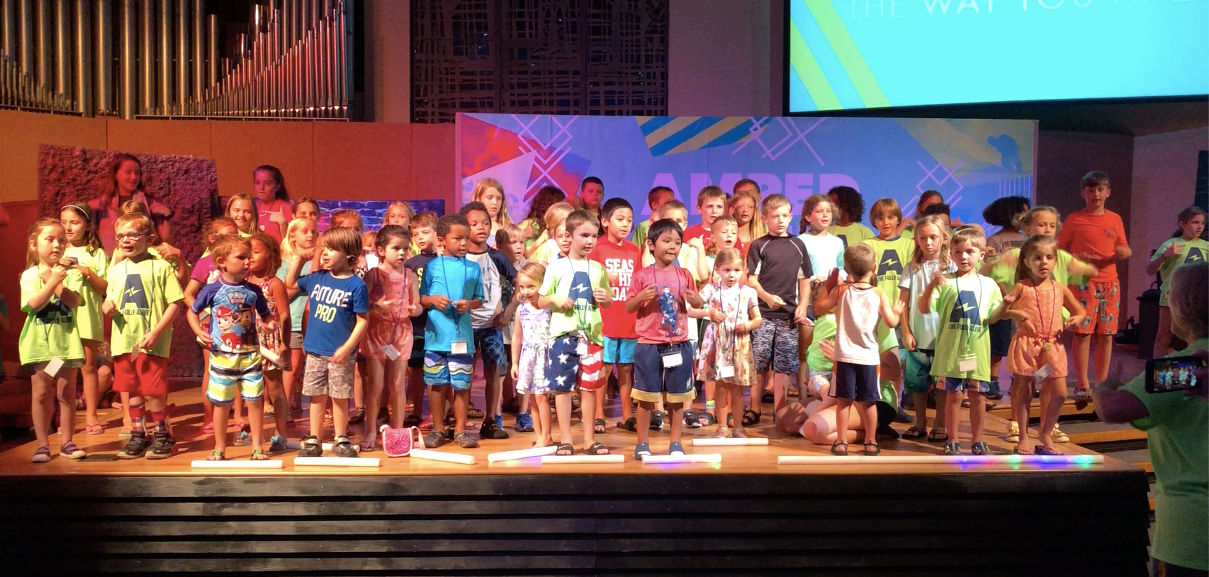 "I like it here because I get to be with friends and learn about God."
Camden, age 6