Sunday, May 16, 2021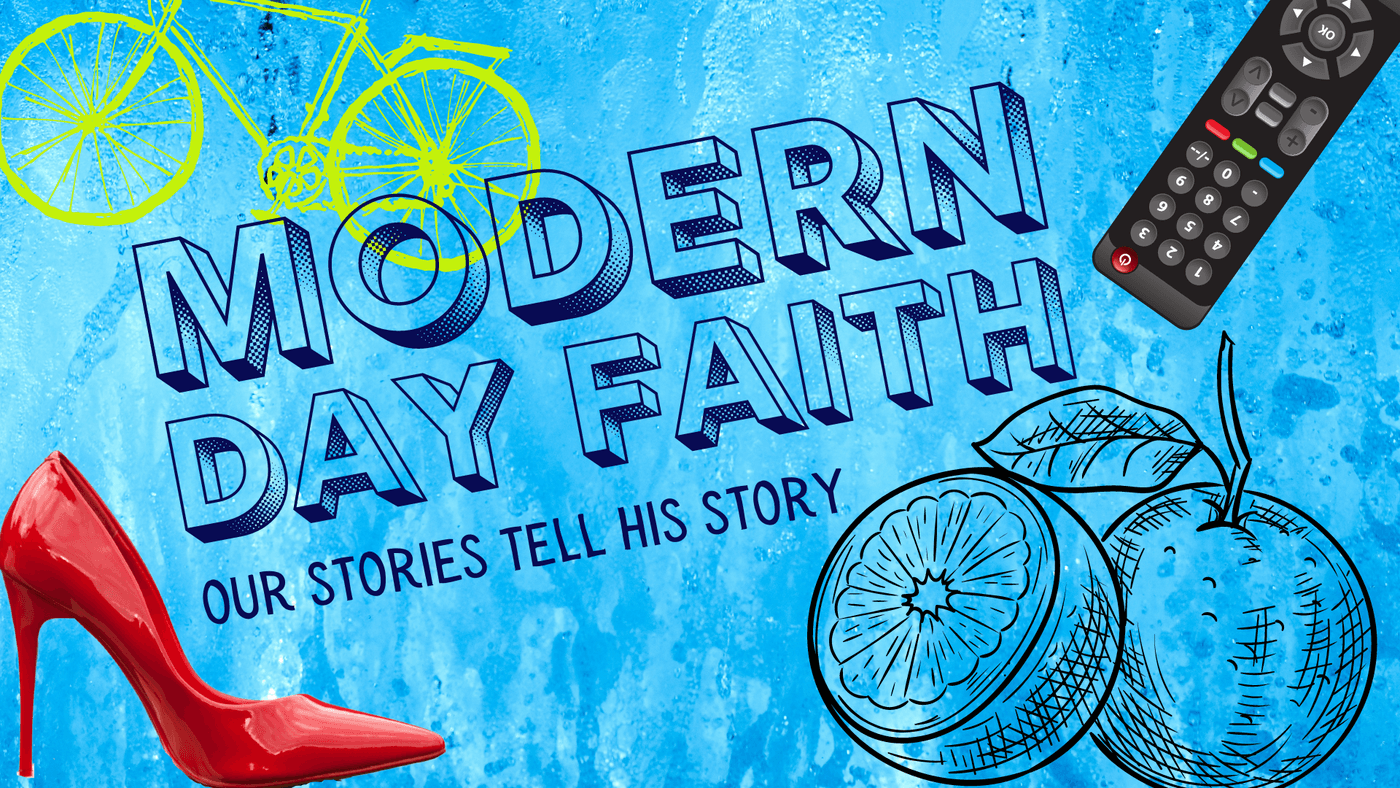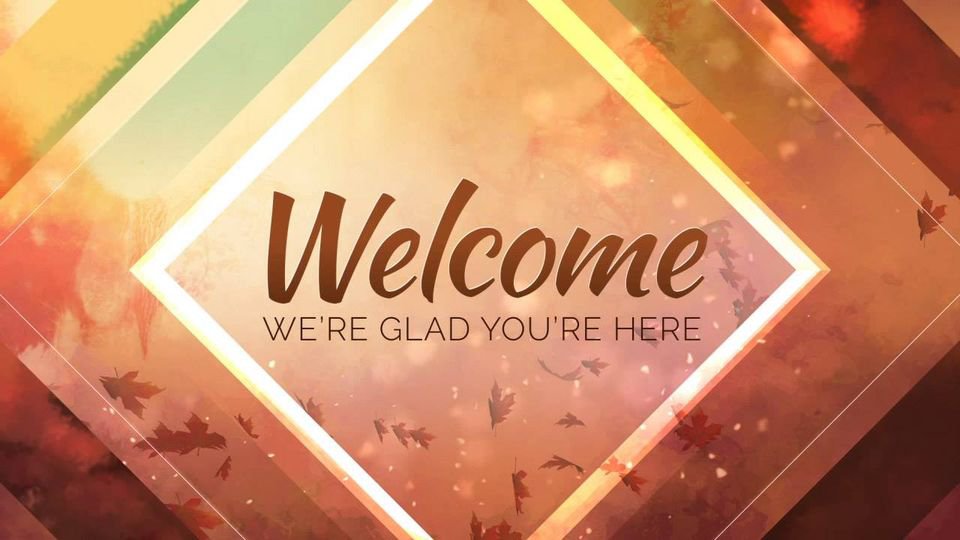 We're glad you are here. We know you have many choices of what to do with your time. We are happy that you chose to spend it with us this morning. We want you to know that in order to make this the best possible experience for you...
We will go out of our way to:
· Be clear about Jesus. Present as clear a picture as we can of the positive, hopeful, life-changing message of Jesus Christ.
· Make sure you feel welcome. Our commitment is to make sure you feel accepted, valued and never judged.
· Make what you wear a non-issue. You are dressed perfectly. Jesus cares about you, not your clothes. We feel the same way.
· Let you be anonymous. We won't single you out or make you feel awkward. We'll introduce ourselves, but not be pushy.
· Talk in words that make sense, and if we use special words, we'll carefully explain them.
· Not pressure you to give. No guilt. Believe it or not, we don't care whether you give money. You are sure welcome guest today.
· Take care of your children. We are as nuts about the safety and care of your children as we are about Jesus.
· Love you. Even if we don't know you yet, we know God loves you and, therefore, so do we.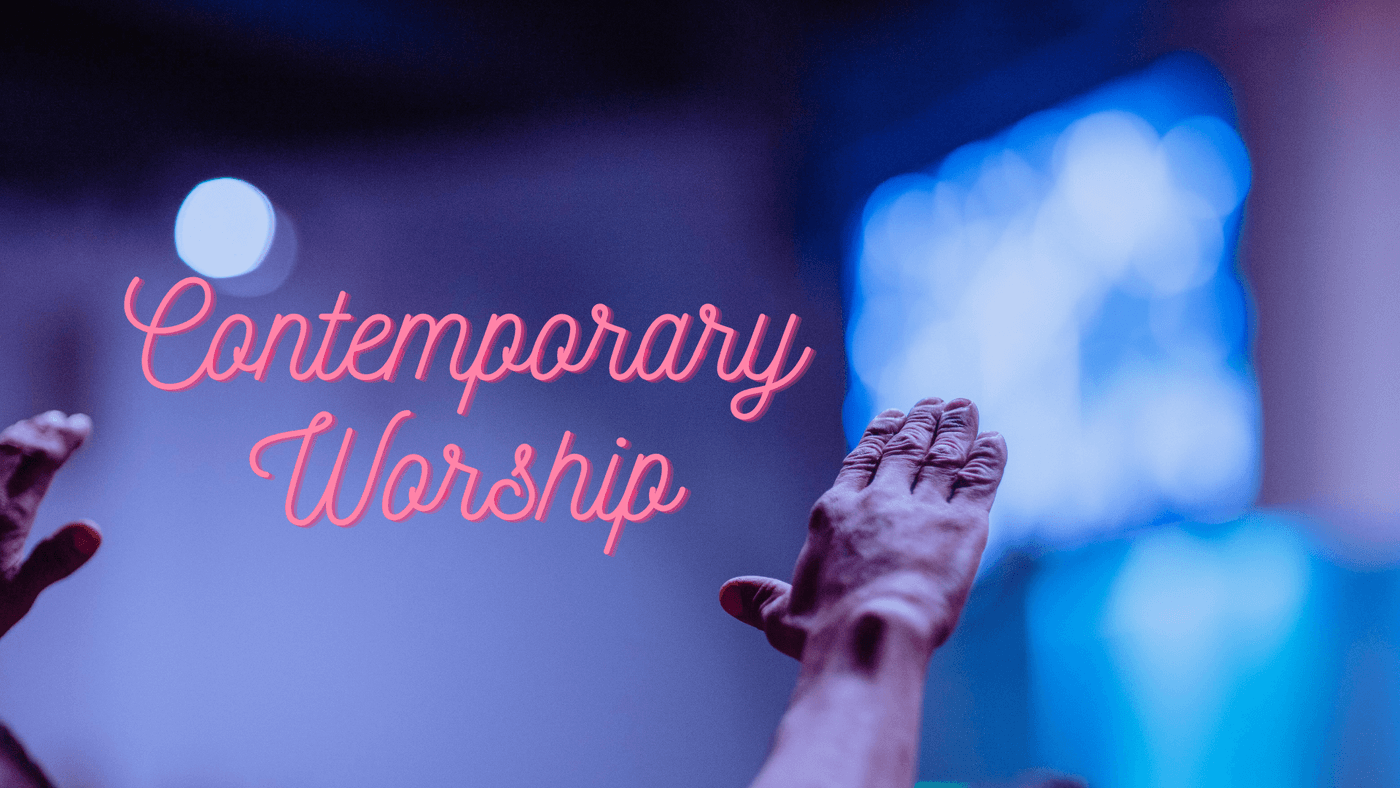 Sing joyfully to the Lord, you righteous;
it is fitting for the upright to praise him.
Psalm 33:1
CONTEMPORARY SERVICE - 9:30 A.M.
MUSIC
Drums and stringed instruments are mentioned in the Bible, and we use them freely in this service. The emphasis is on celebration and great joy.
MESSAGE
God is at work in this world and speaks to us through his Word written and spoken. Through the Scriptures, the Spirit of God works to convict and convert hearts and build up the faith of believers.
SERMON TITLE: Modern Day Faith
REFLECTION:
KEY SCRIPTURE:
BIG IDEA:
CHILDREN
Preschool and Elementary age children are invited to Kid's Worship where they will hear a lesson based on a Bible passage and have fun with group activities that help the lesson stick. Parents, please sign you children in before 9:30am each Sunday morning. Sign them out when you pick them up at the end of worship.
Ages 18months - 5 years in Room #11, masks required for adults only
Kindergarten - 5th Grades in Room #10, masks are required for all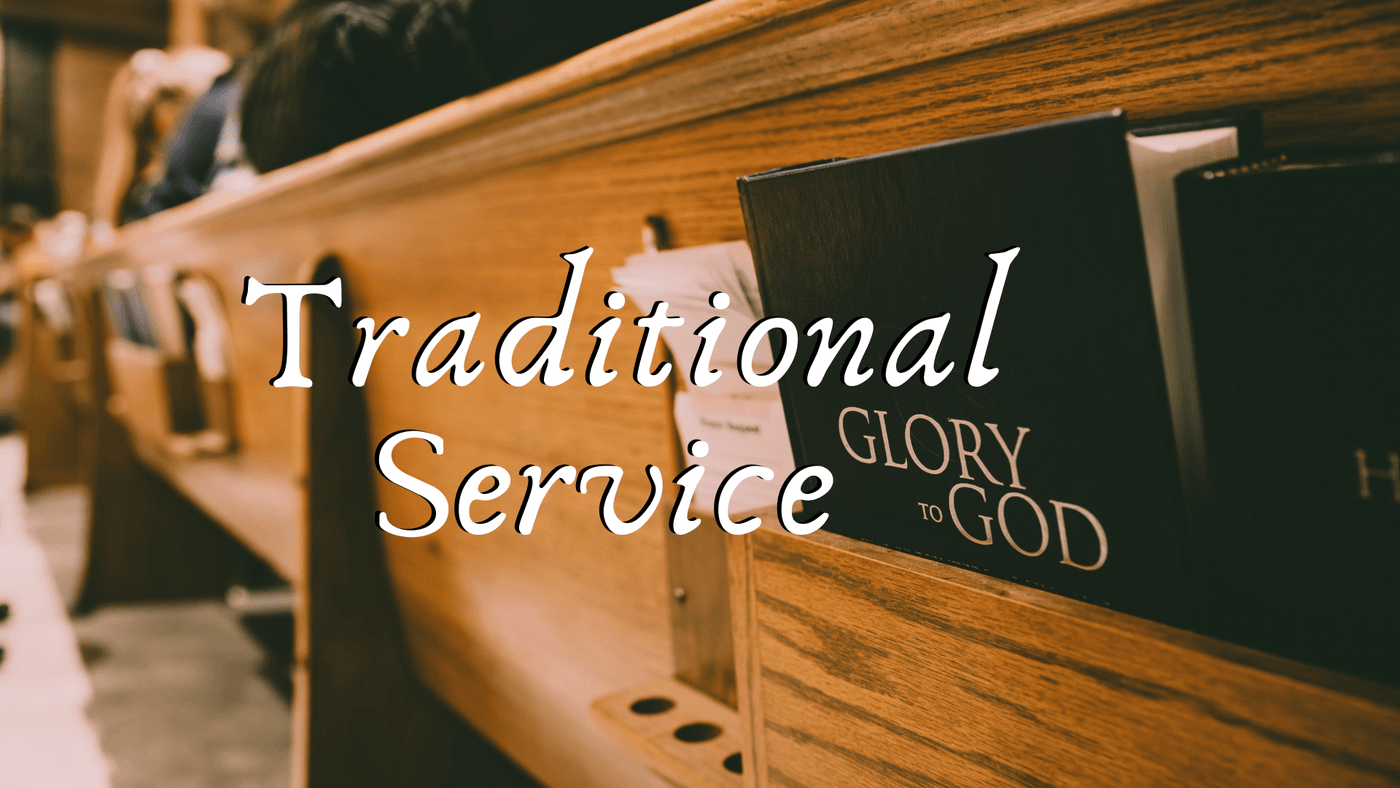 Oh, the depth of the riches of the wisdom and knowledge of God!
How unsearchable his judgments, and his paths beyond tracing out!
Romans 11:33
TRADITIONAL SERVICE - 11:00 A.M.
Gather in God's Name
SILENT PRAYER IN PREPARATION FOR WORSHIP
Blessed are you, O God, for you have made us your children. You have brought us here to worship you and given us the confidence of your salvation. Teach us your truth, and send your Holy Spirit upon us this day. In Jesus' name we pray. Amen.
(All songs, prayers and responses will appear on the screen)
PRELUDE
Jesus Christ My Sure Defense – Walther
Mark Hunter, Organist
CHIME OF THE HOUR
WELCOME & VIDEO ANNOUNCEMENTS
Rev. Dr. Pablo R. Diaz
RESPONSIVE CALL TO WORSHIP
Debi Fiegle
Leader: Blessed be the God and Father of our Lord Jesus Christ,
People: Who chose us in Christ before the foundation of the world,
Leader: Who destined us for adoption as his children through Jesus Christ,
People: Who has forgiven our sins according to the riches of his grace, and has made known to us the mystery of his will.
Leader: This is our God! Let the people of God stand and worship.
*FIRST HYMN
"God Himself Is with Us" #13
*AFFIRMATION OF FAITH - APOSTLE'S CREED
Debi Fiegle
I believe in God the Father Almighty, maker of heaven and earth. And in Jesus Christ his only Son our Lord; who was conceived by the Holy Ghost, born of the Virgin Mary, suffered under Pontius Pilate, was crucified, dead and buried; he descended into hell; the third day he rose again from the dead; he ascended into heaven, and sitteth on the right hand of God the Father Almighty; from thence he shall come to judge the quick and the dead. I believe in the Holy Ghost, the holy catholic* Church, the communion of saints, the forgiveness of sins, the resurrection of the body, and the life everlasting. Amen. *universal
*CONGREGATIONAL RESPONSE - Gloria Patri
Glory be to the Father, and to the Son, And to the Holy Ghost;
As it was in the beginning, is now, and ever shall be: World without end. Amen.
UNISON PRAYER OF CONFESSION
Debi Fiegle
God, forgive us. Our communion is not always visible to the world. Sometimes we allow threats to unity to enter the church, making it hard to see that we are your community. We act as though we do not need each other. We do not always love one another. We do not know and bear one another's burdens. We fail to build each other up. We do not always give ourselves willingly and joyfully to one another. Forgive us, and strengthen us so that we may live in the unity that you grant us.
ASSURANCE OF PARDON
Debi Fiegle
CHORAL RESPONSE
Chancel Choir
"Almighty Father, hear our prayer, and bless all souls that wait before Thee."
PRAYERS OF THE PEOPLE
Debi Fiegle
Our Father, who art in heaven, Hallowed be Thy name. Thy kingdom come. Thy will be done on earth as it is in heaven. Give us this day our daily bread. And forgive us our debts, as we forgive our debtors. And lead us not into temptation, but deliver us from evil: For Thine is the kingdom and the power and the glory forever. Amen.
GIVING OF TITHES AND OFFERINGS
Debi Fiegle
OFFERTORY
Chancel Choir
I Will Lift Up My Eyes to the Hills by Warren Angell
Melissa Feuerich, soprano
*WE GIVE THEE BUT THINE OWN
"We give Thee but Thine own, whate'er the gift may be:
all that we have is Thine alone, a trust, O Lord, from Thee."
*OFFERTORY AND PROCLAMATION PRAYER
Debi Fiegle
The Word of God Proclaimed
WORD OF GOD PROCLAIMED
Rev. Dr. Pablo R. Diaz & Joe Mackin & John Miller
SERMON TITLE: Modern Day Faith
REFLECTION:
KEY SCRIPTURE:
BIG IDEA:
*FINAL HYMN
"More Love to Thee, O Christ" #397
CHARGE AND BENEDICTION
Rev. Dr. Pablo R. Diaz
POSTLUDE
Arnsburg
Mark Hunter
Please stay until the final Postlude of completed. Blessings.
*Please stand, if able.