Sunday, September 20, 2020
Sermon Series: We Are The Church
Sermon Title: Designed to Serve Others
What Scripture Teaches About Serving:
We were designed by God to do good works
For we are God's handiwork, created in Christ Jesus to do good works, which God prepared in advance for us to do. Ephesians 2:10 (NIV)
We are called to look out for the interest of others.
Let each of you look not to your own interests, but to the interests of others. Philippians 2:4 (NRSV)
We have been given spiritual gifts to serve others.
A spiritual gift is given to each of us so we can help each other. 1 Corinthians 12:7 (NLT)
Each of you should use whatever gift you have received to serve others, as faithful stewards of God's grace in its various forms. 1 Peter 4:10
Serving others will interrupt our lives.
Jesus said, "Then Jesus said, "Yes, now go and do the same." Luke 10:37 (NLT)
If you want to serve others the way Jesus serves you, be willing to be interrupted. --Rick Warren
How To Know Your Design?
God has Shaped us for Service.
S - Spiritual Gifts...God has given each of us spiritual gifts.
H - Heart...Everyone has a passion that makes them come alive.
A - Abilities...Each of us has abilities, talents and skills to help others.
P - Personality...You have you own unique personality traits and characteristics.
E - Experiences...Your experiences shape who you are and they can be used to serve others.
Once You know Your Design:
Jump in and begin to serve.
Experiment in different areas of ministry service.
Ecclesiastes 11:4 - Farmers who wait for perfect weather never plant. If they watch every cloud, they never harvest.
Use your Experiences.
Embrace who God created you to be.
Big Idea: We are uniquely designed by god to serve others.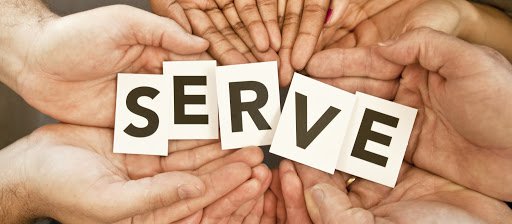 Note: All Scriptures are New International Version (NIV) unless otherwise noted