Sunday, July 10, 2022
Sermon Title: What's Your Favorite?
We all have our favorite things in life. What's your favorite? We all may have a preference of one thing over another. Some people like chocolate ice cream while others like vanilla. Without preferences life would be kind of boring, but what happens when your preference become favoritism? Favoritism is the dark side of personal likes and dislikes. God says there is no room for favoritism. We are called to share our unique preferences together and share the larger picture of God's plan for our lives.
Romans 2:11 NLT
For God does not show favoritism.
Acts 10:34 – NLT
Then Peter replied, "I see very clearly that God shows no favoritism.
Galatians 2:6 – NLT
And the leaders of the church had nothing to add to what I was preaching. (By the way, their reputation as great leaders made no difference to me, for God has no favorites.)
Colossians 3:25 - NLT
But if you do what is wrong, you will be paid back for the wrong you have done. For God has no favorites.
Big Idea: Learning to avoid favoritism in everyday life.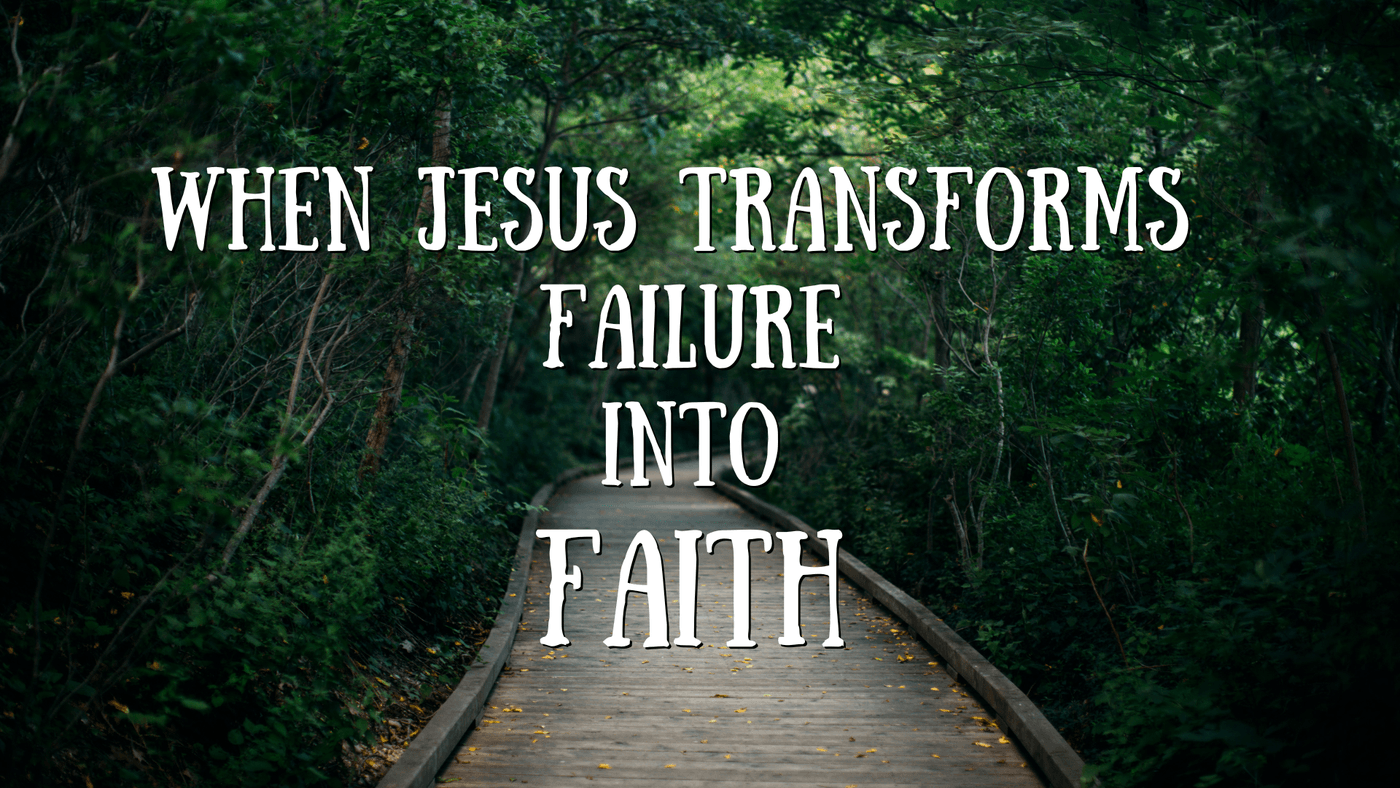 Sunday, July 3, 2022
Sermon Title: When Jesus Transforms Your Failure into Faith
The discipleship that Jesus is focused on is to move a person from being a passive recipient to an active participant. This is having a relationship with Jesus that goes beyond simply hearing about Jesus to actually engaging in life and getting in the game alongside the One who knows us the best and loves us the most.
Luke 5:1-11 NIV
4 When he had finished speaking, he said to Simon, "Put out into deep water, and let down the nets for a catch."
5 Simon answered, "Master, we've worked hard all night and haven't caught anything. But because you say so, I will let down the nets."
6 When they had done so, they caught such a large number of fish that their nets began to break. 7 So they signaled their partners in the other boat to come and help them, and they came and filled both boats so full that they began to sink.
8 When Simon Peter saw this, he fell at Jesus' knees and said, "Go away from me, Lord; I am a sinful man!" 9 For he and all his companions were astonished at the catch of fish they had taken, 10 and so were James and John, the sons of Zebedee, Simon's partners.
Then Jesus said to Simon, "Don't be afraid; from now on you will fish for people." 11 So they pulled their boats up on shore, left everything and followed him.
Big Idea: Christian discipleship is saying yes to Jesus' call to follow him.
Sunday, June 26, 2022
Sermon Title: Feed My Sheep
John 21: 15-18 NIV
15 When they had finished eating, Jesus said to Simon Peter, "Simon son of John, do you love me more than these?"
"Yes, Lord," he said, "you know that I love you."
Jesus said, "Feed my lambs."
16 Again Jesus said, "Simon son of John, do you love me?"
He answered, "Yes, Lord, you know that I love you."
Jesus said, "Take care of my sheep."
17 The third time he said to him, "Simon son of John, do you love me?"
Peter was hurt because Jesus asked him the third time, "Do you love me?" He said, "Lord, you know all things; you know that I love you."
Jesus said, "Feed my sheep.
18 Very truly I tell you, when you were younger you dressed yourself and went where you wanted; but when you are old you will stretch out your hands, and someone else will dress you and lead you where you do not want to go."
Big Idea: If you really love Jesus, then answer His call to "Feed my sheep."
Note: All Scriptures are New Revised Standard Version (NRSV) unless otherwise noted